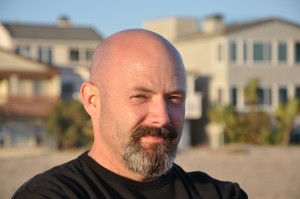 Michael's practice focuses on labor and employment law, specializing in appeals, writs of administrative mandamus, ordinary mandate, and injunctions.  He is certified by the State Bar of California as an Appellate Specialist.  During his career, he also served as an Assistant City Attorney to several Southern California cities, and assistant general counsel to special districts, and thus is well versed in public law matters, including the California Public Records Act, Brown Act (open meetings law), and land use matters.
He is admitted to practice in: California; Oregon; United States Supreme Court; Ninth Circuit Court of Appeals; United States District Court, Northern, Eastern, Central, and Southern Districts.  He has recently taken his practice to the law firm of Castillo Harper; you can find his updated information on the Contact page of this website.
Prior to establishing his own practice, Michael represented police officers and other public employees as well as their professional associations in labor, employment, and disciplinary matters.  His work has resulted in a number of published appellate and Supreme Court opinions, as well as superior court wins resulting in the overturning of disciplinary decisions.  See Published Appellate Decisions for more information.  
Michael also worked for Colantuono & Levin, a premier municipal law firm where he served as an Assistant City Attorney for a number of cities and General Counsel for a joint powers authority, advising on and litigating personnel matters and other public employment issues, including employee discipline and investigations, wage and hour laws, leave time, employee discrimination claims, employment agreements, and labor relations and disciplinary issues under the Meyers-Milias-Brown Act, Public Safety Officers Procedural Bill of Rights Act, and Firefighters Procedural Bill of Rights Act.  He also provided advice on and litigated matters involving the Brown Act, Public Records Act, Political Reform Act, California Environmental Quality Act (CEQA), Government Claims Act and municipal finance matters.
Michael also served as a Research Attorney for the Honorable David P. Yaffe of the Los Angeles Superior Court, Central District, who presided over one of only two Writs and Receivers departments in that court.  Michael researched and wrote detailed proposed rulings on literally hundreds of traditional and administrative mandate petitions involving public employee disciplinary and civil service matters, CEQA matters, Public Records Act disputes, corporate and public elections issues, and preliminary injunctions.
Michael grew up in New York and moved to California in 1990.  After a career in deaf services, he attended Western State University College of Law in Fullerton, California.  He received his Juris Doctor, cum laude, in 1997, graduating sixth in his class.  Michael served as a Law Review editor for five semesters and published an article in the Western State Law Review (Peterson v. Superior Court:  California Supreme Court Overturns Becker v. IRM, Abandoning Strict Liability for Landlords, Spring 1996).  He received the American Jurisprudence Award for Excellence in Civil Procedure, Contracts, Property, and Torts.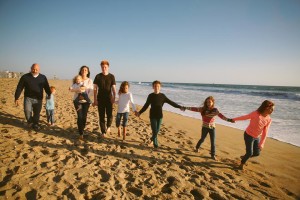 Michael lives in Fullerton with his wife Lisa and their children.